VLC video editor open source Scene Creator and Playback Softwareprogram software app download
Watch Video Sequences more Easily with SceneMax for VLC

When watching our home videos with VLC open source software we often don't want to play the whole of each video clip. The usual approach is to prepare a new video containing the highlights using video editor software. Whilst this gives a professional looking production, its time consuming and takes some editing skills. There are many times when its preferable to watch the original files from the camcorder without editing. The problem is that with VLC playlists you can only watch the whole of each file. If you want to watch a middle part you have to interrupt the viewing to seek to the start point, then interrupt it again to skip to the next video. With SceneMax for VLC you can sit back and relax while a pre-configured sequence plays automatically from your original files.

The SceneMax for VLC software lets you make custom sequences from your videos. You setup the scenes you want to watch and it plays them together in a continuous viewing. Using full screen mode its ideal for watching your videos at home and showing them to your friends. You can save the sequence for viewing or editing later on. It works with computers running Windows XP and Vista through to Windows 10 that have the VLC open source software installed.

SceneMax for VLC is an ideal playback solution if you don't need to adjust the colour balance or add digital effects and a soundtrack to your videos. The original files from the camcorder (or smartphone) have great quality when viewed without modification. The editor software supports slow motion for use with action cameras so you don't miss any of the action. It also benefits from playing high frame rate videos at the full 60 frames per second when this camera setting is used, making fast movements appear more fluid.


A Lightweight Utility for Windows

SceneMax works with VLC Media Player version 3. This is a free open source media player for Windows, Android and Mac by VideoLAN. You may think of it as a programmable remote control. You set the start and end points for the parts you want to watch (we call them scenes) and the program controls the playback. It runs in its own window with a selection of common sizes as well as a full screen mode.


In the days of analog camcorders footage was often dubbed onto VHS tape for viewing at home. This was a straight stitching together of the highlights, as no other effects were possible without specialist equipment. This approach has been tried and tested and is suitable for home viewings. For some of us it brings back memories of the 1980's and 1990's. The simplicity of watching the original files saves time on getting to grips with complex programs that are used for digital film production.

The trial version is available as a free download. It gives you a thirty day evaluation period with full functionality and no adverts. If you wish to continue using it the full version costs only £10 per year.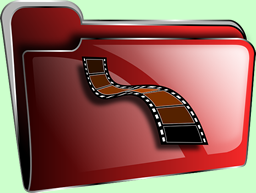 Read more about its key features, see common applications and download the free trial version using the link below